---
10 Steps to Perform the Best Local SEO for Businesses
July 28, 2017
14,915 Comments
64039
10 Steps to Perform the Best Local SEO for Businesses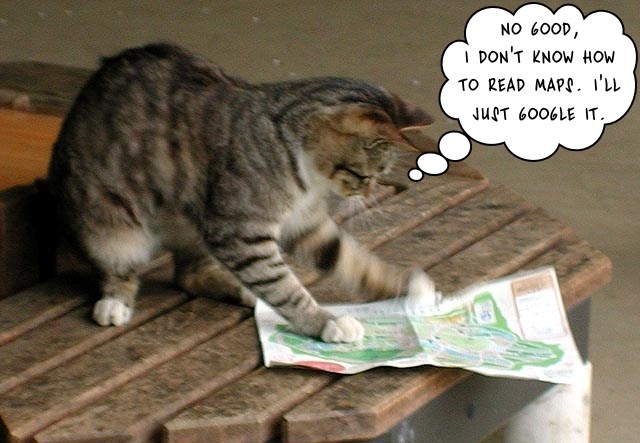 If you are a business owner, a top ranking position in Google isn't the ultimate goal, but a means to seize your goal: people who will become your customers after a few minutes of typing and clicking. Well, here's the kicker: putting your website on the coveted page one doesn't guarantee a successful completion of your business goals. It's entirely possible to fail them all if you overlook a crucial part of SEO for businesses.
You will probably have to optimize for local search, too. Delegate at least some of the optimization activities to local SEO tools.
Content and backlinks are two powerful pillars of SEO that separate a run-of-the-mill website from the winners on page one. Businesses with a physical location get a third pillar called local SEO. As a pillar, it provides your website with a stronger support – if you don't topple it carelessly. With that said, let's see what makes a good local SEO strategy and how to carry it out.
1. List Your Company at Google My Business
This is the number one most important step in any local SEO strategy. It's tantamount to poking Google in the side and loudly proclaiming, "I'm right here!" Google is always so grateful for this poke that it sends you a postcard acknowledging that your business exists and you are its owner.
All Google wants from you is to fill out a listing with as much information as you can. Your company's name, address, telephone number, open days, hours of operation, website and everything else it will ask for. Photos will be necessary, too. Needless to say, inaccurate information is greatly discouraged.
Submitting a listing at GMB affects how your site appears in Google Maps, the Knowledge Graph, Google+ and organic search results, so make the most out of it.
2. Choose Location-Specific Keywords
Local optimization calls for local keywords. How else are you going to be picked up by local searches?
You probably know this by now: optimizing for long-tail keywords with clear user intent is much more likely to bring you traffic (as well as customers) than keywords that only vaguely refer to your product, service or brand. Hold off relying on the latter until your business grows bigger. Adding your location's name to keywords completes a winning formula. Example: car repairs in London.
As usual, the places to put your keywords are:
Website's URL address
Page title
Page description
H1-H4 tags
Anchor texts (but not in the links that lead to other sites)
Images' filenames and <alt> attribute
And of course, directly in the text itself.
3. Optimize Your Site for Mobile Devices
Well over a half of all Google searches are performed on a mobile device these days. What does this tell us? Simply that webmasters and SEOs have more work to do now. Display a high-ranking, UX-optimized website on a small screen, and suddenly user experience isn't so great anymore. Conversions drop as visitors refuse to become your clients, Google detects the rising bounce rate and lowers your rankings even for desktop searches. Scary, isn't it?
Optimizing your website for a PC alone is no longer going to cut it. Blame the difference in display size or not, but providing mobile users with a satisfying experience has become an essential part of modern SEO.
Until such a future arrives, make sure to keep your website mobile-friendly by analyzing it in WebCEO.
4. Give Your Site a Geographic Domain
Putting a keyword in your URL is a known SEO trick. It boosts your chances to rank for a keyword. Local SEO offers a way to approach this method from a different angle: instead of the URL slug or even the domain name, you can buy a geographic domain and have the name of your location in your site's URL at all times. City, region, state, country – all of these options are available.
This is purely a matter of taste, though. When you have the option to choose between URLs for your site like animalcare.london and animalcarelondon.org, pick whichever strikes your fancy. The only real downside of .city TLDs is their cost.
5. Embed a Map on Your Contacts Page
It's good when your office can be found on Google Maps. It's even better when looking you up in Google Maps isn't the only way to find you.
Consider embedding a map on your site. Right next to your contact data is the best place to do it, whether this information is on the main page or on a dedicated Contacts page. It will help your visitors pinpoint your location without multitasking with the tabs in the browser; in other words, it's a timesaver. A significant plus, especially when dealing with notoriously impatient mobile Internet users.
6. Submit Listings to Local SEO Directories
Link building is more than just gaining authority in Google's eyes. It also helps you raise your reputation in the eyes of your target audience. Gaining people's trust through references is what inspired Google to use the same method of discerning trustworthy resources. And having your clients' trust is immensely important in business; challenge this truth at your own risk. But I digress.
There are many directories where you can submit a listing for your business. Indeed, these directories work like search engines for businesses; for example, Yelp is particularly popular. People who want to eat out will often turn to Yelp first, not Google. What will happen if you run a restaurant and it isn't on Yelp? I'll leave that to your imagination.
A few of the other platforms for making your company known are:
Submit a listing for your business everywhere where it could belong. Local directory submission is how you earn exposure, backlinks and NAP citations ("name, address, phone number") that strengthen your presence online.
7. Add a Schema Markup to Your Website
Internet users want information immediately. Even sooner than that, and they don't care if it's possible or not. But what if I told you there is a way to give them information about your business almost immediately? Yes, it can be done through the use of schema markup.
Creating a schema markup code and putting it on your site gives search engines additional information to display in search results, as well as a proper way to display them. There is room for all sorts of embarrassing mistakes. For example, you can make your city appear as your company's name instead of your location, so be careful with your schema. But the result is people can contact you directly from a Google search results page.
8. Gather Positive Customer Reviews
Customer reviews carry a lot of weight. People who have tried a company's service can give the most unbiased opinion about its strengths and weaknesses, which is what prospective clients would like to know before parting with their money. Gather as many positive reviews as you can and show them off: that's one way to convince your visitors of your competence. Most customers will leave a review if you simply ask them.
And don't forget to make use of the review schema. It's best if users could see some of your reviews and the stars in search results before they even visit your site.
9. Create Specialized Content for Your Target Audience
Is there a gimmick to your niche that could help you promote your business from an unorthodox angle?
Some businesses aren't as broad as others and target specific audiences. A good and simple example is a vegan restaurant: meals are pretty restricted there. In cases like this, there is merit in creating content on your website that takes your audience's characteristic interests into account and appeals to them. Vegan customers would enjoy positive stories about their lifestyle. What about your own clientele? How well do you know them?
If you have doubts – even if you don't, consider seeking advice from someone well-versed in your niche. More experts on your case mean more valuable ideas that you can use to rise above your competitors.
10. Monitor Your Local Rankings with WebCEO
I'm sure eventually you'll get curious and want to know just how well your site is performing. Do your keywords bring you plenty of traffic? This sounds like a job to entrust to local SEO tools.
With WebCEO, you can see how well your website is ranking for them both overall and in any city specified by you. This is pretty useful when you need to analyze your incoming traffic and narrow down its sources. Simply open the Rank Tracking tool and click on Settings -> Search engines -> Add a search engine, then proceed to select the options relevant to your site as shown in the example below.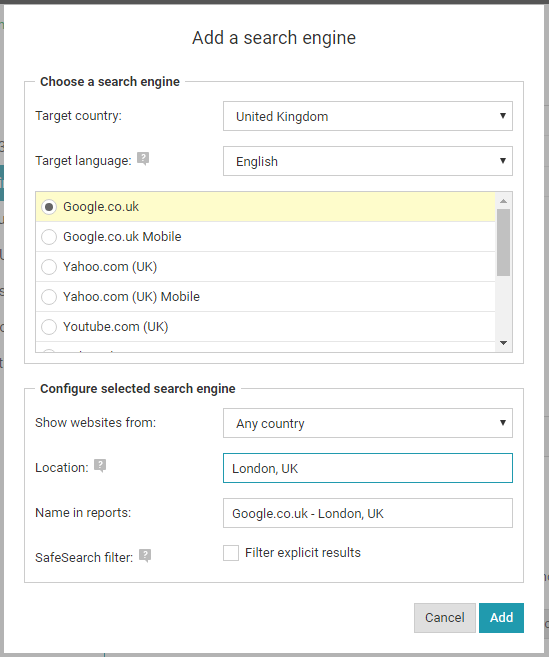 https://www.webceo.com/blog/10-steps-to-perform-the-best-local-seo-for-businesses/
On – 25 Jul, 2017 By Brian Gareth
Recommended Posts
March 27, 2018
March 27, 2018